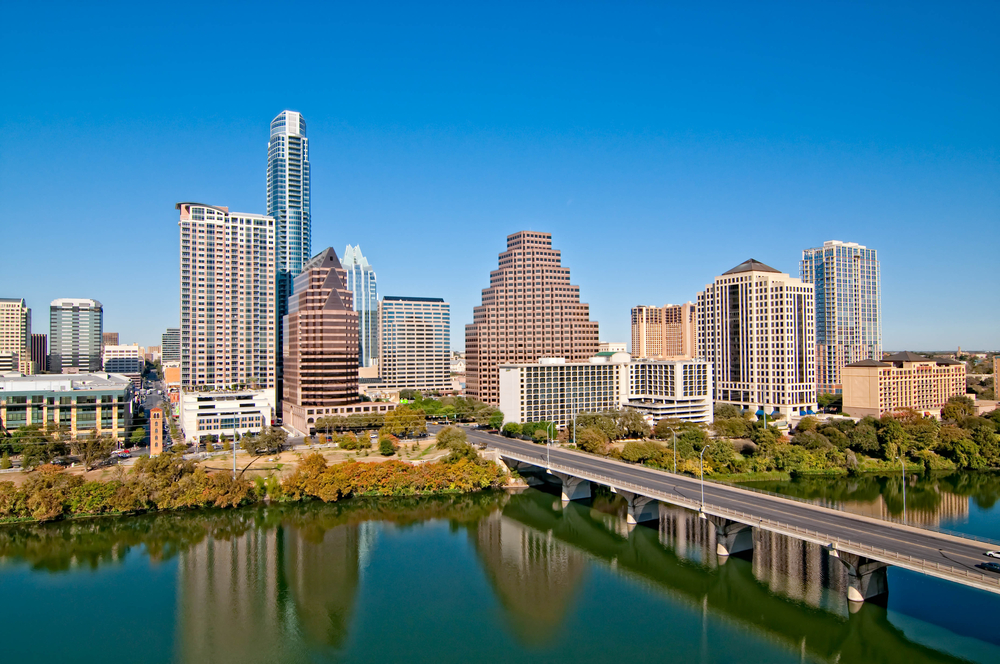 Are you thinking of moving to Austin, Texas anytime soon? If yes, look no further. Below is a list of 10 things to know about moving to Austin, TX to avoid surprises and increase your chances of settling in.
Austin is a dog-friendly city
Pets at Home (http://www.petsathome.com/) recently ranked Austin as the #1 city in America for dogs as well as dog owners. Many other sources attest to this fact. Austin also has some of the best dog facilities and rules/regulations. For instance, Austin is home to twelve off-leash parks and countless swimming holes. Many restaurants and bars also welcome dogs with dog biscuits and water bowls. Austin is definitely a "heaven" for dog owners and lovers.
Live music rules
Austin is also the home of live music. There's hardly a night that goes by without a live music event. The live music events take place anywhere from large venues like Stubb's and Austin City Limits Live to bars and street corners. If live music tickles your fancy, Austin, Texas is the city for you.
Austin is hot
Austin is a hot city weather-wise. This can be attributed to the fact that on average, the temperatures reach and sometimes surpass 100 degrees Fahrenheit 16 days a year. Austin is also hot since heat waves are common especially from June to September. Also, most summer days average at least 90 degrees and the temperature hardly drops below 40 degrees Fahrenheit between April and October.
Austin is growing fast
You should also know that Austin's population is growing fast. In fact, Austin was recently named the fastest growing city in the U.S. by Forbes. The city has an average population growth rate of 2.8% which is the highest in the U.S.
Austin is notorious for traffic
The high population growth rate hasn't come without its problems the most notable being traffic jams. The city's freeways as well as arterials are usually clogged with traffic. Local mass transit isn't any better. If you can't stand traffic, Austin is clearly not the place for you. According to INRIX statistics, Austin residents spend at least 38 hours in traffic on average per year. This makes Austin the 4th worst city in the U.S. in regards to traffic.
There's no dress code
You can dress as you like/wish in Austin. There's no pressure to dress a certain way despite the hot weather. You can wear shoes, sandals or walk barefoot if you like as long as it makes you happy. You however need to think of the best ways of dressing to stay cool.
Austin is a tech town
Austin may have a country vibe but the city can easily qualify as one of the top tech cities in the U.S. Austin is home to global tech giants like Google, Dell, Apple, Intel, Facebook, 3M, PayPal, AMD and AT&T. Austin has also been named many times as one of the 10 best U.S. cities for tech startups.
Austin is Bike-friendly
It's also important to note that Austin is one of the most bike-friendly cities in the U.S. Austin is in fact home to one of the most famous professional cyclists, Lance Armstrong which says a lot. Austin is also ranked the 13th most bike friendly U.S. city by Bicycling magazine thanks to its new and magnificent bike ways, urban trail plan and great bike advocates such as Bike Austin.
Austin is a fit-city
Fitness is key in Austin despite the fact that the city is home to some of the most popular and best food joints like Tex-Mex. Austin is currently the 11th fittest U.S. city according to the ACSM (American College of Sport Medicine). Austin residents love exercising a lot. There are plenty of people exercising outdoors every morning and evening. No wonder the city has one of the lowest obesity rates i.e. 22.9%.
Austin is a liberal city
If you happen to be a democrat or republican, Austin may not be the city for you. Austin is in fact hostile to religious fundamentalists and social conservatives. The city is therefore perfect for anyone with a live and let-live attitude.
When it comes time to make the move to Austin and you're searching for reliable, affordable, and local Austin moving companies, give this moving company a call.